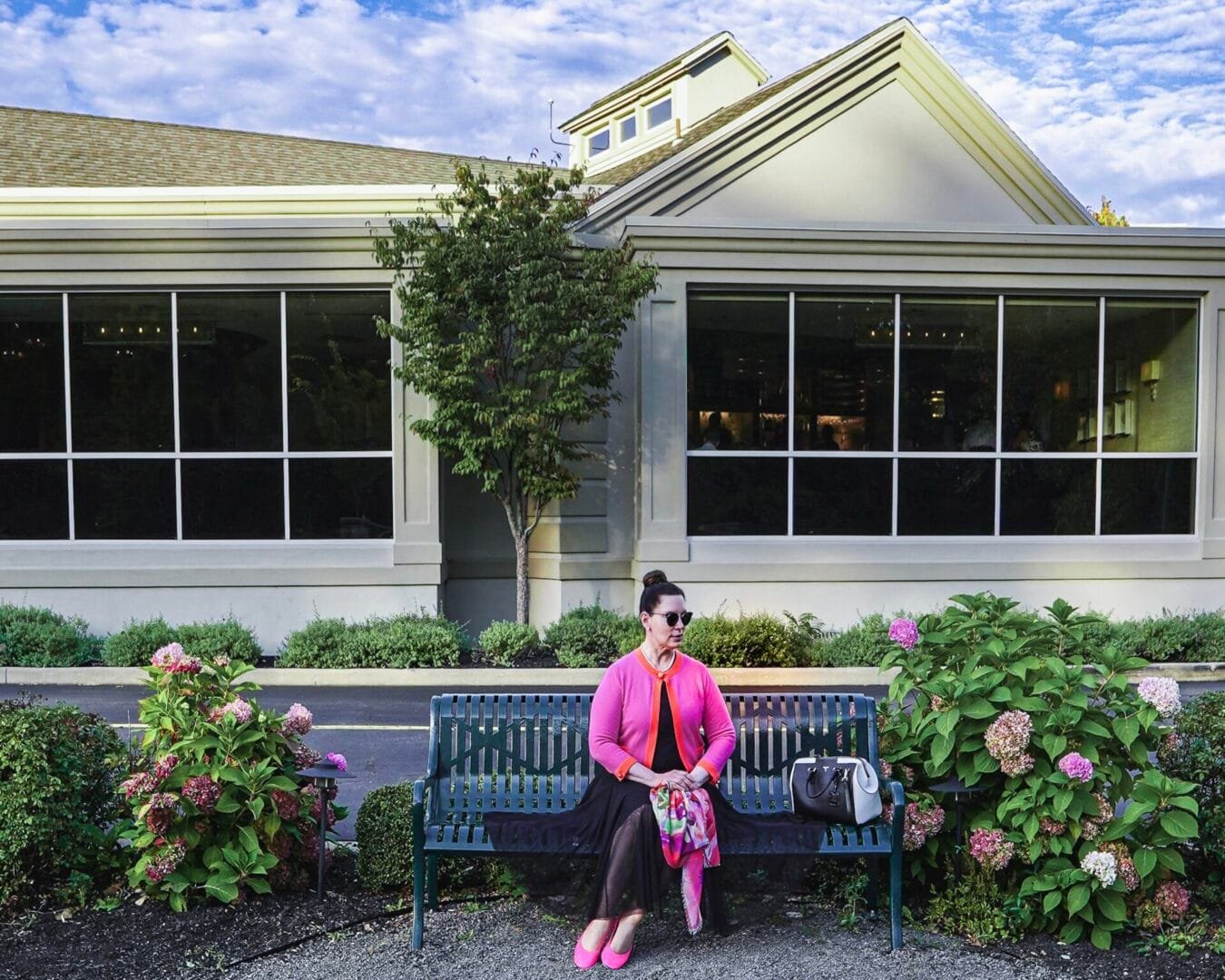 Escape into comfort and luxury at the best Erie Canalway hotels in Upstate New York.
Whether you boat, paddle, bike, hike, or drive, you'll find accommodations for every taste and budget along the Erie Canalway National Heritage Corridor.
Options abound: Not only houseboats, campsites, and RV parks. But also vacation rentals, boutique inns, and major hotel chains.
However, even the hardiest outdoor enthusiast surely enjoys a good night's sleep in a posh pillow-top bed.
So here are 4 leading luxury hotels and unique accommodations along the Erie Canal from East to West, from Albany to Buffalo.
Luxury Hotels: Eastern New York
Renaissance Albany Hotel
Discover history reclaimed and hospitality renewed in Capital City.
The Renaissance Albany Hotel rises at the prime intersection of past and present.
Its location across from the mighty Capitol, completed 1899, is undeniably enviable.
The hotel further overlooks the monumental Empire State Plaza, built 1965 to 1976.
First Impressions
Firstly, enter the handsome and historic lobby.
The 1927 DeWitt Clinton Hotel underwent a $48.5 million restoration and renovation. In 2015, the hotel re-opened under Marriott's luxury flag.
Then, look up and around the beamed ceiling. 12 original murals depict the Erie Canal and other local milestones.
Dining Delights
Later, dine at Wellington's, a top spot for power brokers and power couples.
Rich textures and dark woods set the scene for conversation and camaraderie.
Linger over innovative libations and American cuisine. While you save room for the Campfire Mason Jar dessert.
Guest Rooms
Finally, it's time to dream sweetly in modern style.
Artistic flair and Renaissance beds distinguish the sleek guest rooms and suites.
Bathrooms feature bright lighting, walk-in showers, and quality amenities.
Proximity and walkability to businesses, arts, culture, and top attractions are unquestionably ideal.
Thanks to Discover Albany for our stay at this premier heritage property, Renaissance Albany Hotel.
For current hotel rates, check HERE.
Central New York
Amsterdam Castle
Revel in a regal stay at the 19th-century Amsterdam Castle.
This Castle, however, rules not over the canal-laced capital of the Netherlands; rather, the Erie Canal community in the majestic Mohawk Valley.
In 1895, architect Isaac Gale Perry designed a massive armory above the Mohawk River. Perry also served as lead architect on the State Capitol in Albany.
Then a century later in 1994, the decommissioned Armory was purchased for a family residence and inn.
The renovations received the Preservation League of New York State's 2012 Excellence in Historic Preservation Award.
In 2018, the Ghotbi family unveiled the new Amsterdam Castle.
Their extensive investment transformed the Castle into a boutique hotel and unique wedding / events venue.
First Impressions
Firstly, enter through doors guarded by gilded stone lions and a gleaming suit of armor.
Then, notice the local staff's friendly approach. The service overall differs from typical hotels.
The amiable service specifically reflects owner Nigel Ghotbi's philosophy of hospitality:
In short, treating visitors as "honored guests not customers" is the most important goal, Mr. Ghotbi told me.
Dining Delights
Like royalty of old, dine in the Great Hall.
Armor, artwork, and heraldry imbue stately ambience. The teak ceiling towering overhead is original.
The American cuisine blends French and Mediterranean influences.
When you book the hotel, do make restaurant reservations in order to ensure it will be open.
Guest Rooms
Later, it's time to relax. Comfortable beds and seating furnish the guest rooms and suites. Modern bathrooms are not only spacious but also well lit and equipped.
Strong WiFi and abundant electrical outlets are particularly commendable.
Thanks to Montgomery County Tourism for our stay as "honored guests" at the Amsterdam Castle.
For current hotel rates, check HERE.
Central New York
Doubletree by Hilton Hotel Utica
Iconic has an address in the Getaway Region's urban heart, Utica.
Find the iconic Doubletree by Hilton Hotel Utica just off the New York State Thruway. It's near the Erie Canal and Union Station, within walking distance to downtown attractions.
Since 1912, Hotel Utica has been the destination in Central New York. Presidents, First Ladies, show biz stars, sports teams, aviators, and industrialists stayed here.
Today, the hotel is once again the place to be. Thanks to Hilton's multi-million-dollar restoration and renovations completed in 2017.
First Impressions
Firstly, enter the grand lobby. Sparkling crystal chandeliers and soaring marble columns dazzle and delight.
Then, gaze up to the Mezzanine. Imagine Judy Garland singing here to adoring throngs below.
Notable Features
Work out in the Fitness Center. Or instead book one of 6 "Five Feet to Fitness" suites:
The Gym Rax workout corner includes interactive monitor with TRX, Watt bike spin classes, yoga mats, equipment, and weights.
Meet, greet, and celebrate in 8,000+ square feet (743 m2) of meeting and event space. Natural light floods the ballroom and 6 meeting rooms.
Moreover, combine event spaces for max "wow factor." For example, pair the Mezzanine for reception with the Crystal Ballroom for dinner.
Dining Delights
Dine at the hot spot for guests and locals alike: Iconic by Chesterfield.
Sip craft cocktails at the lovely long bar.
Savor New American cuisine in the swank dining room.
Guest Rooms
Finally, sink into sweet dreams.
Guest rooms have signature beds, contemporary décor, and expansive bathrooms.
Suites also include a living room, whirlpool tub, and walk-in shower.
Thanks to Oneida County Tourism for our wonderful stay at Doubletree by Hilton Hotel Utica.
Additionally, thanks to Hotel General Manager Lee Arthur for the in-depth site inspection.
For current hotel rates, check HERE.
Finger Lakes and Western New York
Del Monte Lodge Renaissance Rochester Hotel and Spa
Find your bliss in the Erie Canal's "sweet spot," Pittsford.
This charming 19th-century village is both close to, and meanwhile so far from, Rochester's big-city bustle.
The chic 21st-century Del Monte Renaissance Rochester Lodge and Spa nestles at the canal's edge.
First Impressions
Firstly, enter the elegant lobby.
Then, notice the undulating concrete waves of the front desk.
These concrete waves set a subtle theme to the property, because the hotel's name and decor evoke Northern California's magnificent Monterey coastline.
Notable Features
Embrace your "ahh" in the Spa at the Del Monte with a full treatment slate.
(On a later trip, we plan to experience and review the spa.)
Dining Delights
Enjoy canal views over dinner at award-winning Erie Grill.
This airy restaurant dishes up resort-casual chic and modern American cuisine.
Guest Rooms
Lastly, it's time to slumber sweetly.
Guest rooms and suites provide Renaissance beds and thoughtful amenities.
Bathrooms feature bright lighting and walk-in showers.
Thanks to Visit Rochester for our especially serene stay at the Del Monte Lodge Renaissance Rochester Hotel & Spa.
Check current hotel rates, HERE.
In Conclusion
Yes, you can, in fact, have it all along the Erie Canal.
During the day, enjoy world-class outdoor adventures galore: Boating, paddling, bicycling, hiking, fishing, and more.
Likewise, if you love to discover local shops in quaint communities, then countless opportunities await. What's more, you will encounter outstanding history, arts, and culture around every bend.
Afterward, escape into comfort and luxury at the best Erie Canalway hotels each night.
Because the Erie Canalway National Heritage Corridor does indeed deliver the best of both worlds.
…
READ: Erie Canalway: Add This to Your Travel Bucket List
READ: 8 Great Specialty Coffee Shops on the Erie Canalway
GET: Your exclusive curated guide to the Erie Canal's best artisanal coffee.
•••
All opinions expressed are Spotlight Sojourns' own. When you book or make purchases through links, Spotlight Sojourns may earn a small commission at no cost to you.